Free Video Catcher is a streaming video and audio/MP3 downloader. Try it ! It's free !

Download Video from Popular Sites or Capture Streaming MP3 Audio.

Free Video Catcher is a powerful tool which can capture multimedia files you are watching or listening from your internet browser.
Free Video Catcher detects automatically files as FLV, MP3, MP4, and also WebM (new google video format) or Ogg/Theora video files !

For example, some supported websites: Youtube, Dailymotion, Megavideo, Vimeo, Google Videos, MySpace, veoh, Songza, LastFM, Jiwa...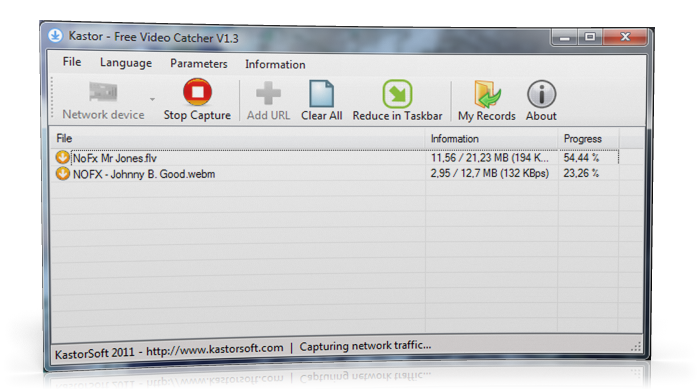 Smart notification when a streaming audio or video file is detected, end record notification...